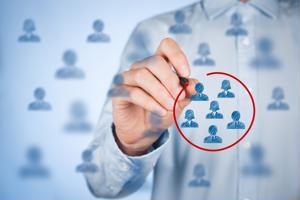 Time is Now to Freshen Up Brand Management
January is an exceptional time to take a look back at the past 12 months and identify areas of operational and brand management that could be improved upon in the new year. When small-business owners allow their online marketing strategies to become stale, the chances of converting the highest possible percentage of prospects and retaining the greatest rate of customers will be inherently lower. Freshening up these strategies can have a substantially positive impact on annual revenues, and is thus a worthy cause.
Contributor Susan Solovic recently published a blog post for The Huffington Post regarding the biggest trends to watch in brand management this year as they relate to small businesses, affirming that the cloud will play a major role in 2016 strategies. She also argued that digital environments will be a major point of focus for all companies, including those with brick-and-mortar locations, and that IT systems - specifically as they relate to customer data - will be critical in the next 12 months.
Now, while these trends are not necessarily new, they are gaining more traction as the years progress. IT and marketing departments have been becoming more converged in each of the past five years or so, especially as brand managers need far more assistance from a technology standpoint today than they did in the 2000s. Entrepreneurs who respect this relationship between technology and marketing will be in a better position to excel when revamping their branding strategies.
Money is always a factor for entrepreneurs, and there are ways to maximize the impact of dollars spent on marketing. If you want a little more information on that matter, check out this video from Gary Vaynerchuk:
Because online marketing for small businesses is such a hot topic today, the entrepreneurs can tap into a massive database of recommendations, reports on trends and general research to better inform their own strategies. The first step toward crafting and executing a fresh, differentiated and successful brand management initiative for 2016 is understanding the movements taking place in the market, and data is increasingly at the center of this conversation.
Make the most of 2015 data
Small Business Computing recently pointed out that companies are likely sifting through enormous swaths of information generated during the holiday shopping season, and that this data needs to be capitalized upon. As the years go by, the volume, diversity and value of customer information move on an upward path, and entrepreneurs who find ways to get the most out of data will generally perform better in the marketing arena.
On the flip side, when the information gathered is not used in a substantive fashion, the chances of improving brand positioning and marketing performance will diminish a bit. According to the news provider, one of the primary and most straightforward ways of using historic marketing data - even if it was generated as recently as December - is to use it in financial planning processes for marketing budgets and similar requirements.
For example, firms that understand when the hottest points of the year tend to be can allocate greater dollar amounts to marketing efforts that target these periods, thus getting more out of their investments than when budgeting blindly. The source argued that small-business owners will need to be especially vigilant and aggressive in several categories of brand management that erupted in 2015 this year, including mobile and social media.
At the same time, Small Business Computing urged entrepreneurs to not shy away from the types of marketing channels that have been the most important for years now, namely email. Email marketing campaigns have been found to yield the highest returns on investment and conversion rates of all digital branding techniques, and this is expected to remain a fact for the foreseeable future.
Still, by expanding the programs autonomously and as a unit, such as by integrating email and social media marketing campaigns for greater exposure and customer engagement, 2016 might be a more profitable year than 2015 for entrepreneurs. Again, this all begins with the skillful analysis of 2015's data and activities, and giving brand managers the information, insights and tools they need to further the corporate image this year.
"Best practices and tips are increasingly rooted in analytics."
More recommendations
Small Biz Trends recently suggested several steps business leaders can take to improve their marketing performances this year, including a recommendation to streamline email campaigns specifically in terms of follow-ups. The common thread through virtually all of these tips related back to analytics and data management, with the source arguing that email, search ads, landing pages and search engine marketing activities must be audited.
User experiences in digital environments and platforms will no doubt play a major role in the success or failure of brand management strategies this year, and this relates to everything from advertising efforts to customer engagement. As such, the news provider stated that firms should be looking to improve the entirety of their websites, with a specific focus on check-out pages, product descriptions and the like.
When customers have the best possible interactions with Web-based services, issues related to cart abandonment or poor conversion rates can often be mitigated a bit more proactively. Furthermore, because content marketing has become such a massive component of brand management, Small Biz Trends affirmed that entrepreneurs should look to improve their blogs and other writing, perhaps introducing an evergreen strategy in the process.
At the end of the day, small-business owners have a much wider range of tools available to them to navigate the marketing and brand management landscapes than they previously did, and failing to use these solutions can represent the first step in the wrong direction. Cloud-based customer relationship management software, as well as analytics tools and more advanced data storage and collaboration technology, can boost the efficiency, productivity and positive outcomes of branding and marketing programs in the new year.