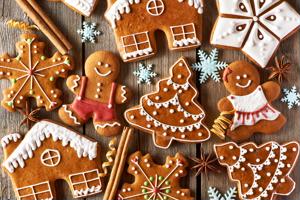 More Marketing Tips for the Holiday Shopping Season
As Small Business Saturday rapidly approaches, entrepreneurs ought to be putting the finishing touches on their marketing strategies for the event. Although advertising for the weekend following Thanksgiving should already be in motion, small-business owners can put forth content and campaigns that begin on the Wednesday before Thanksgiving and continue on through the end of Cyber Monday for maximum brand recognition during those big days.
The opportunities associated with Small Business Saturday specifically, though, are tremendous.
In 2013, Bloomberg reported that consumers spent roughly $5.7 billion at entrepreneurial firms on Small Business Saturday, which does not include additional sales that took place among these companies on Black Friday and Cyber Monday. That number increased significantly last year, as Grasshopper reported that consumers spent $14.3 billion on Small Business Saturday in 2014.
To ensure that your business is prepared to maximize its revenues on Small Business Saturday and the busy holiday shopping season at large, you will need to iron out your marketing plan and align it with current trends and best practices. If you would like a a quick rundown of online marketing for small business best practices, check out this quick video from American Express - the firm that began Small Business Saturday:
Before diving into the tips that can help to drive your holiday sales higher, let's take a look at a recent report from Gartner regarding the growth of digital ad ventures.
Multi-channel marketing for the win
Gartner's latest study on the marketing landscape revealed that the vast majority of organizations are now heeding the calls of analysts and experts regarding the need for symmetry between online and offline advertising efforts. Not so long ago, online marketing was still a very new opportunity for small businesses, and many leaders would keep their digital efforts completely separate from their offline projects.
This type of approach can stifle the success of overall brand management, as a consistent voice is critical to maintaining the best possible image in the eyes of current and prospective clientele. According to Gartner, 98 percent of advertisers who responded to its survey stated that they are converging their online and offline marketing strategies, and are enjoying higher budgets that are now used to complete these relatively large projects in a timely fashion.
It is worth noting that entrepreneurs will need to conduct similar activities to ensure that they are getting the best possible returns on marketing investments, and can do so by creating policies that keep advertisers on track with convergence and unification efforts.
"There is little doubt that digital marketing is now mainstream," Gartner Group Vice President Yvonne Genovese argued. "Marketers no longer make a clear distinction between offline and online marketing disciplines. As customers opt for digitally led experiences, digital marketing stops being a discrete discipline and instead becomes the context for all marketing. Digital marketing is now marketing in a digital world."
Interestingly, decision-makers appear to be allocating larger portions of their overall budget to digital commerce, essentially working to acquire digital revenues directly through online advertising programs. Web-based marketing can help to fuel sales in both brick-and-mortar locations and corporate websites. The analysts did warn that advertisers will need to show the value of their decisions and activities soon given the increased grasp on budget.
"Bigger budgets, however, come with sizable expectations," Gartner Research Vice President Jake Sorofman affirmed. "Marketing is expected to drive profitable growth through the acquisition, retention and expansion of the most valuable customer relationships. As customer buying journeys and customer expectations expand, so, too, does marketing's scope of responsibility. As a result, the marketing remit now often includes driving broad-mandate customer experience, digital commerce and innovation initiatives."
With all this in mind, let's take a look at the trends and best practices dictating success in the small business marketing landscape.
Capitalizing on opportunities
Mashable recently listed some of the more prominent opportunities that are going to take shape in the next couple of weeks, asserting that entrepreneurs should not put all of their chips into one basket, but instead have several initiatives to maximize sales. For example, the source pointed out that Cyber Monday can be highly advantageous for any company that has a digital store set up - which all entrepreneurs should already have.
In the same vein as Gartner's report, Mashable noted that small and medium-sized firms should be trying to cover as many channels as possible in their marketing strategies, working to meld online, offline and mobile advertising programs into one unified effort. According to the news provider, social media advertising can be highly effective during the days leading up to a major sales event and on the day itself, and entrepreneurs should consider deploying a loyalty program as well.
"Loyalty programs drive customer retention."
Loyalty programs can be highly effective drivers of customer retention and, subsequently, revenues, and the hardest part is often getting enough customers to sign up. Considering the fact that foot traffic will be at its annual peak during Thanksgiving weekend, launching a new loyalty initiative now can be a great way to not only boost sales through the end of 2015, but also set up the brand for continued success in 2016.
Furthermore, Mashable argued that more companies are beginning to incorporate philanthropic initiatives directly into their marketing strategies, and this can be a great way to simultaneously give to a good cause and show consumers that the firm cares about its community. With more consumers being driven by socially conscious businesses, this can be viewed as a strategic differentiator that might give your company an edge on the competition this holiday shopping season.
Looking forward, you will also want to gather and categorize all of the data generated from sales and marketing interactions in the next couple of weeks, as they will be highly valuable when trying to strategize for 2016 and the next holiday shopping season. Cloud services can be used to store and analyze these higher quantities of information.